One of our first fitness features was Intro to Yoga Feature on The Everygirl's site. It inspired us to share with you our path to the yoga mat…..
Nicole's Yoga Journey
I started my yoga journey when I was 18. I had just started college and joined a gym that offered classes. I started going with my friend and we would stay for the poses (asanas in Sanskrit) but leave right before the meditation (Shivasana). The teacher let me go and knew I would come around eventually. Yoga is a mind and body connection and the final meditation is just as important as the poses themselves.
I took classes for a year and found myself going to classes more and more. I transferred colleges and moved to a town that didn't offer much yoga. I decided to find a mentor and start teaching. I took workshops whenever I could all over the country and studied with some incredible teachers. My mentor guided me through the way and was able to assist me with questions as needed. My classes started growing and I loved teaching! Most of my students were attending the University and I was their first yoga teacher. I taught a power flow style and played fun music in class. The energy was so awesome! As my last semester of college started I decided I wanted to peruse teaching fulltime once I graduated. I opened my own studio when I was 21 and the studio flourished. Several years later I sold my studio and moved on with my career, but I still have my yoga practice and take classes often.
Yoga will always remain a part of me. I love I can take a class when I'm traveling or unroll my mat at home and spend several minutes in my own practice. Often as a wedding planner I practice my yoga deep breathing and it comes in handy!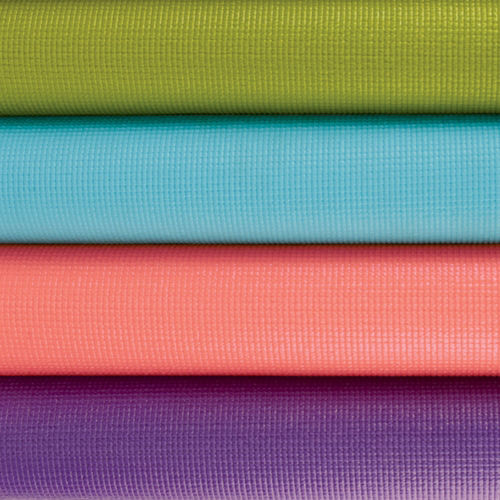 Melanie's Yoga Journey
Movement has always been an important part of my life – you could say it is in my genes. Both of my parents are extremely talented dancers and choreographers. I started out as a figure skater, and then became a professional dancer myself by the age of 16. As my passion for a strong healthy body grew, my interest for a deeper knowledge of fitness grew as well.
I did many hours of self study, some correspondence courses, and even prepared to become a personal trainer by doing a six week 240 hour program called Strong Stretched and Centered (way ahead of it's time) that educated potential personal trainers to approach their clients and careers from a holistic perspective. Shortly after my training there, I became a certified personal trainer. Yoga studies followed, then certification, and eventually a lot of teaching and personal training. As I continued to travel down this path, my dance career took more of a back seat. I have studied many styles of yoga, but most of my certifications come from YogaFit. I really love their "safety first" approach, and from the very first workshop they offered they have preached that yoga can be for everyBODY! This is a message that I take to my clients, and subsequently that is what I teach and preach as well.
The style of yoga that I teach depends on my clients needs and desires. I am thankful to have a lot of "tools in my toolbox" to help people get the most out of yoga to suit their lifestyle.
Photo Credit: Green Yoga Silhouettes.jpg Copyright Wari Om Yoga Photography